;margin-top: 0px!important;margin-bottom: 0px!important">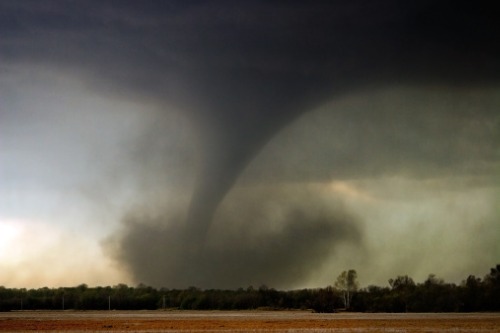 Parts of Ontario were hit by a tornado last week – an unusual case, considering it is so late in Canada's tornado season.
Thunderstorms formed over southern Ontario last Friday, resulting in a tornado that struck the town of Thornbury. The Northern Tornadoes Project team confirmed that the tornado followed a path through the town before it headed for Georgian Bay.
The tornado was given a preliminary rating of EF0, with maximum wind speeds of up to 130 km/h. The length of the tornado's path spanned roughly three kilometers.
Although the tornado ranks low on the Enhanced Fujita Scale, it still managed to produce tree damage, as well as damage to power poles and street lamps.
Environment Canada meteorologist Peter Kimbell confirmed the formation of the tornado earlier this week after reviewing video evidence, noting that it was quite uncommon for a tornado to be developing this late into the year.
"It is late in the year for tornadoes," Kimbell said, as reported by Owen Sound Sun Times. "I have seen them in November, but it is really quite rare, so even October is pretty unusual."
The tornado led to power issues in the region; Hydro One said that multiple power outages were reported in communities throughout Grey County on Saturday morning after the storm. The utility company added that most localized outages affected fewer than 50 people.
About 500 residents and businesses were without power from Friday to Saturday morning, Hydro One said. The company also added that almost 30,000 residents across southern and central Ontario were affected by outages in some form.